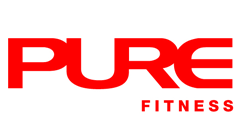 I started my martial arts training in 1997, practising boxing, kung fu, karate, wing chun, Thai boxing, wrestling, Brazilian jiu-jitsu and mixed martial arts.
I have competed in amateur boxing (3 fights), kickboxing (4 fights), professional Thai boxing (17 fights), Brazilian jiu-jitsu and professional mixed martial arts (5 fights).
I still compete in Thai Boxing and MMA so I am constantly upgrading my skills and looking for new and more effective training methods.
I have been in the fitness industry for 8 years since 2005, and I keep myself up-to-date with the latest developments in training knowledge and style to give my clients the best results.
Qualification Highlights
• Certificate 3 in gym instructing
• Certificate 4 in Personal Training
• Fitness Australia registered Personal Trainer
• Boxing Level 1 Instructor
• Boxing Level 2 Instructor
• Crossfit Level 1 Instructor
Training Philosophy
Do not focus too much on the results and figures, you should enjoy the challenge in training and have fun along the way. Results will follow.
What Kenny Trains
Metabolic Specialist (weight loss/gain)
Other MMA
Prehab / Post Injury
ProBoxing
Speed, Agility, Quickness