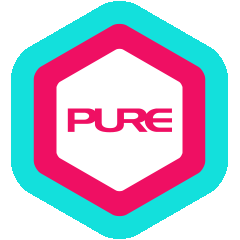 After graduating from the Chinese University of Hong Kong with a Bachelor of Science Degree (Honours) in Food and Nutritional Sciences, Jessica continued her studies in various other areas. Since she began her career as a Personal Trainer in 1999, Jessica has achieved certification with a myriad of international fitness organisations and maintains a real passion for helping people improve their health through fitness.
Qualifications
BSc (Hons) - Food & Nutritional Sciences
PTA Global Certified Personal Trainer
NASM Certified Personal Trainer
NASM Certified Corrective Exercise Specialist
Agatsu Kettlebell Certified Trainer Level 1
Certified TRX Trainer
100-hr. Yoga Teacher Training with Michel Besnard
AASFP Certified Advanced Personal Trainer
IHFI Certified Personal Trainer
IHFI Certified Back Care/Therapeutic Exercise Trainer
ACE Certified Personal Trainer
ISSA Certified Personal Trainer
ATP Sports Therapy for Fitness Trainers
CPR & AED certified
Certified Kettlebell Instructor
Functional Range Conditioning (FRCms) Mobility Specialist
Functional Range Release (FR) Upper Limb Certified Provider
Functional Range Release (FR) Spine Certified Provider
Polestar Pilates Certified Reformer Trainer
Neurokinetic Therapy (NKT) Level 1 Trainer
NKT Integrated Muscle Testing and Palpation
Anatomy Trains in Structure and Function Certification
AASFP Certified Pre- and Post-Natal Trainer
Agatsu Joint Mobility and Movement Certified Instructor
Certified ViPR Instructor
Eleiko Weightlifting Workshop

Final Thought:
"The secret of success is constancy to purpose."– Benjamin Disraeli.
What Jessica Trains
Metabolic Specialist (weight loss/gain)
Pre-Post Natal
Prehab / Post Injury
Stretch & Recovery
Weightlifting
Jessica's Other Specialties
Kettlebell, TRX, NKT, ViPR, Nutrition
Other Personal Trainers at ifc mall