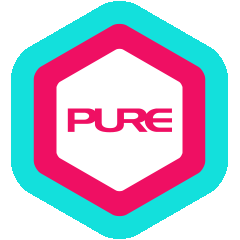 Originally from Toronto, Canada, Peter's road to becoming athletic was inevitable. Staying active and maintaining a healthy diet was already embedded at an early age. He was always encouraged to participate in sports and track and field activities, which led to basketball, football and relay running.
Eventually it became evident that he wanted to pursue this as a career and help others train professionally. He went through professional training which included completing certified fitness training programmes in Australia. He is proud to say that he enjoys what he does and will embrace any challenges that may come in improving healthier and stronger lives.
Qualification Highlights
•Poliquin® International Certification Programme (PICP) Levels 1 and 2
•BioSignature Level 1
•TRX Certification
•AASFP Stretching Coach
Training Philosophy
"First they'll ask why you do it, and then they'll ask how you did it."
What Peter Trains
Body-Building/ Figure Competition
Gymnastic Movement
Metabolic Specialist (weight loss/gain)
Prehab / Post Injury
Speed, Agility, Quickness
Strongman/ Strength Sport
Weightlifting
Peter's Other Specialties
PICP 1&2, Biosignature
Other Personal Trainers at ifc mall