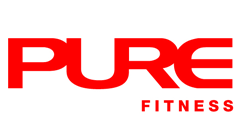 Sandy is passionate about the fitness industry as it means a lot to her to be able to help and motivate people to achieve their personal goals. She is 100 % dedicated to her clients when she is training with them and she is confident her clients will benefit a lot from her knowledge and experience.
Qualification Highlights
• Advanced Personal Trainer (AASFP)
• Sports Massage (ATFP)
• TRX Level 1 Qualified
• CPR Certification
Training Philosophy
There will always be pain and obstacles stopping you, but they are only temporary, keep moving forward until the goal is reached and everything will pay off!
What Sandy Trains
Metabolic Specialist (weight loss/gain)
Other MMA
ProStretchRecovery
Sandy's Other Specialties
GMB