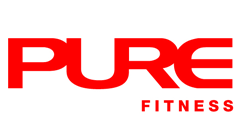 Coolio has been in the fitness industry since 2005. Good communication is a key element to his success, as is his passion for sharing knowledge and experiences with his clients in order to inspire them towards achieving their fitness goals.
Qualification Highlights:
• AASFP Advanced Personal Fitness Trainer Certification
• ProBoxing for Personal Trainer Certification
• Certificate of Participation - Integrated Techniques for Myofascial Release Course
Training Philosophy
No Pain. No Gain.
What Coolio Trains
Gymnastic Movement
Metabolic Specialist (weight loss/gain)
ProBoxing
ProStretchRecovery
Coolio's Other Specialties
Kettlebell