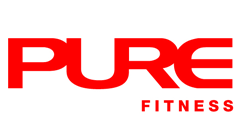 With over 10 years of training/workout experience himself, Jerry has worked as a personal trainer since 2003. Besides his personal training certifications with the International Personal Trainers & Fitness Academy, Jerry holds a Bachelor of Arts in Sports Management from the Paris Graduate School of Management. He is a keen sportsman enjoys Gym Soccer in addition to his regular strength training.
Qualification Highlights
• I.P.T.F.A Certified Bronze, Personal Trainer
• Slim Fitness Training Program Workshop
• Functional Training Instructor
• Bachelor of Arts in Sports Management
• Certified in ViPR
• C.P.R Red Cross
• SPP: Pre- & Post- Natal Fitness, AASFP
• Agatsu Kettlebell Instructor Certificate
• PTA Global Personal Trainer Certification
Training Philosophy
Enough talking. Let's start training.
What Jerry Trains
Kickboxing/ Boxing
Metabolic Specialist (weight loss/gain)
Pre-Post Natal
Prehab / Post Injury
Strongman/ Strength Sport
Weightlifting
Other Personal Trainers at Kinwick Centre - Soho