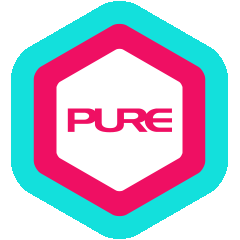 Maxx comes to us with a wealth of industry experience. Though he has a cross-country and long-distance running background, his main passion was always soccer, having played since the age of 11 and turning professional with various clubs in the Hong Kong league at 17.
Maxx combines his hands-on sporting experience with a solid knowledge of science-based exercise to provide his clients with safe, effective and a suitably challenging programme design.
Qualification Highlights
Advanced Diploma In Fitness and Exercises Studies - HKU Space
Certified Pre & Post Natal Fitness Instructor -AASFP
Certified Stretch Trainer -AASFP
Certificate of Rumble Roller Foundation course
Agatsu Joint Mobility & Movement Instructor Certification
Diploma in Leisure Studies - HKIVE
PTA Global Personal Trainer Certification
Certified Personal Trainer - N.A.S.M
Certified Personal Trainer - AASFP, IPTFA, IPTI
Certificate of Nutrition in Exercise and Sports - HKU Space
Certified in TRX
Certified Kettlebell Instructor (Agatsu Level 1)
Certified in ViPR
Certified Bulgarian Bag Specialist (BBS)
BOSU Certified Trainer
Certified in Heart Rate Training (Polar)
Certified Power Plate Trainer - Power Plate
Certified Posture in Motion - Motion Dynamics
Certified Gymnastic Movement Level 1
Certified POSE Running Technique Specialist - Romanov Academy of Sports Science
CPR & AED Certified - St. John Ambulance
Training Philosophy
No Pain, No Gain. Work to the max, gain to the max!
What Maxx Trains
Endurance Sport (running/triathlon etc)
Gymnastic Movement
Metabolic Specialist (weight loss/gain)
Prehab / Post Injury
Speed, Agility, Quickness
Strongman/ Strength Sport
Maxx's Other Specialties
TRX, Kettlebell, Power Plate
Other Personal Trainers at Kinwick Centre - Soho