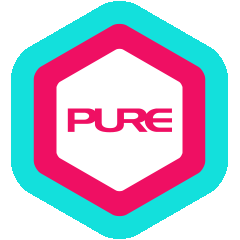 Former Italian professional swimmer and now IFBB Hong Kong Men's Physique Champion – Marco immersed himself in the study of different training methods, which greatly enhanced his way of working out and training with other people. He is a Christian Thibaudeau Neurotyping Certified Trainer experienced in preparing clients for bodybuilding/men's physique and bikini competitions. At the other end of the spectrum, he is also a trained specialist in corrective exercise for the young and the elderly. This breadth of knowledge truly demonstrates his passion for helping others to be the best that they can be.
Qualification Highlights
Layne Norton Science of Nutrition Certification [2019]
Layne Norton Training the Physique Athlete Certification [2019]
EXOS XPS 1 Certified [2019]
3D Muscle Journey Eric Helms and Alberto Nunez Seminar attended [2019]
Christian Thibaudeau Advance Neurotyping Training Certified [2019]
Christian Thibaudeau Hypertrophy Mastery Certified [2019]
KBOX training Certified [2018]
Olympia Amateur Asia Top 6 Finalist [2016]
HKFBF Hong Kong Bodybuilding Championship Men's Physique above 178 Champion [2015]
PTA Global Personal Trainer [2014]
Masters in Sports Management, London Metropolitan University [2013]
BSc Sport Science and Physical Education, Università degli Studi di Verona [2009]
TRX Group Class Suspension Training Level 1 [2014]
Power Plate Trainer [2014]
John CPR and AED certified [2014/Ongoing]
Reps UK Level 3 Personal Trainer [2013]
EREPS Level 4 Personal Trainer [2013]
FIN Swimming Instructor Level 2 [2008]
FIN Lifeguard [2004]
Training Philosophy
You are what you eat.
I will prepare and my chance will come.
What Marco Trains
Body-Building/ Figure Competition
Endurance Sport (running/triathlon etc)
Metabolic Specialist (weight loss/gain)
Pre-Post Natal
Speed, Agility, Quickness
Strongman/ Strength Sport
Weightlifting