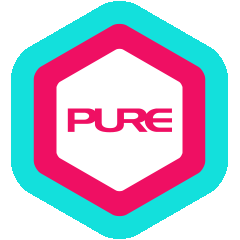 Karl has been in the fitness industry for over a decade. Staying active has always been a big part of his life. Growing up in New Zealand, he represented his school in badminton and basketball competitions. He also played golf when he was 10.
As he entered university, he found his calling inside the gym and started to get into strength and muscle training. When he's not lifting inside the gym, he has his head buried in books and educational resources, continuously trying to enrich his knowledge of the human body and fitness.
Since being a Personal Trainer, he realised that it's not just about helping people to gain muscle or lose weight, but a well-rounded approach to fitness that will really make the lasting changes in one's life.
Qualification Highlights
• AASFP Advanced Personal Trainer Certified
• Hong Kong Boxing Association - Boxing Personal Trainer
• BOSU Certified Trainer
• Bulgarian Bag Certified Trainer
• CPR and AED Certificate
• PTA Global Personal Trainer Certification
Training Philosophy
• Take on an efficient and enjoyable way to exercise and you'll never find getting the best results difficult!
What Karl Trains
Body-Building/ Figure Competition
Endurance Sport (running/triathlon etc)
Metabolic Specialist (weight loss/gain)
Prehab / Post Injury
ProStretchRecovery
Speed, Agility, Quickness
Strongman/ Strength Sport
Weightlifting
Other ProPTs at California Tower - LKF