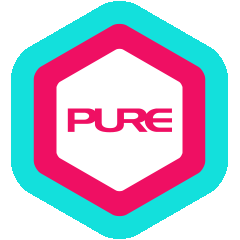 Alex serves a wide range of clients trying to improve their fitness level. Whether it's losing weight, improving their figure, building lean muscles or improving sports performance, Alex is your guy.
He has a very strong background in competitive sports, participating in various competitions ranging from cross-country, athletics, swimming, basketball, soccer and even dragon boat. He specialises in functional movement patterns that build up functional strength and endurance. Alex's training style can be best described as versatile, fun and challenging. He's best known for using various tools (Bulgarian bags, TRX, speed ladder, battle ropes, renegade system, gladiator wall) in PURE Fitness to structure high intensity interval trainings ( HIIT ) for his clients.
With his educational background, Alex believes in tracking progress, and he's very strict in keeping the progress data for his clients. His clients who train with him regularly have already reached their fitness goals and are hungry for more challenges!

Qualification Highlights
• IPTA Certified Personal Trainer
• Suples Bulgarian Bag Trainer
• Certified Trainer in TRX
• Rumble Roller - Alexander Method of Self-Myofascial Release (Level 1)
• Rumble Roller - Alexander Method of Self-Myofascial Release (Level 2)
• Bachelor of Business (Banking and Finance/Accounting )

Training Philosophy
Result comes with disciplined method and hard work, so train wise and train hard!
What Alex Trains
Body-Building/ Figure Competition
Metabolic Specialist (weight loss/gain)
Prehab / Post Injury
Speed, Agility, Quickness
Strongman/ Strength Sport
Other Personal Trainers at One Hennessy