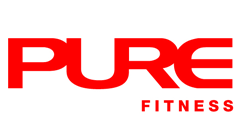 Having years of experience being a team coach for Live Tactical defense, Fish possess an abundant amount of experience in regards to survival fitness, defense techniques as well as fighting knowledge, hence his previous ventures in the bodyguard industry.
Being a fitness enthusiast, Fish is also a current bodybuilder with a wealth of experience relating to bodybuilding.
Qualification Highlights
Defensive Tactics Small Group Instructor (SGI)
AASFP Sports Science & Fitness Foundation Certification
Advance Personal Fitness Trainer Certification
Muay Thai Instructor Certification
Sports Massage Certification
Agatsu Kettlebell Instructor Certification
TRX Certification
CPR Certification
AED Certification
Training Philosophy
Go forward!
What Fish Trains
Body-Building/ Figure Competition
Metabolic Specialist (weight loss/gain)
Weightlifting
Fish's Other Specialties
Cardio Trianing, Muscle Toning, Sports Massage, TRX Training, Bulgarian Bag, Kettlebell