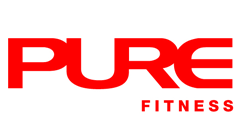 As a coach since 2008, King possesses an extensive repertoire of training skills under his belt. Specialising in weight training, gymnastics, circuit training and a wide range of functional training, King enthusiastically leads a team of professionals to propel clients to their desired fitness destination. In addition, he was recognised as the Bronze Medalist in the Men's Physique Contests 2019 (Mr Olympia), Silver Medalist in the Men's Physique Contests 2019 (HKFBF) and the Top 5 Champions in the Men's Physique Contests 2016 (HKFBF).
King is observant and focuses on alignment to ensure proper training under professional guidance. Whether you are a first-timer or an experienced sportsman, whether you strive for weight loss, bodybuilding, or simply general improvement in sports performance — King is excited about designing a personalised and achievable training programme to expedite reaching your fitness goals safely and effectively!
Qualification Highlights
HKFBF Hong Kong Bodybuilding Championship 2019, Men's Physique Below 170cm, Silver Medalist
Mr Olympia Korea Championship 2019, Novice Men's Physique Below 170cm, Bronze Medalist
Strength & Speed Sport Course
British Weightlifting 1St Sport Course
2016 HKFBF Hong Kong Bodybuilding Championship Men's Physique 170cm Below Top 5
PTA Global Certification
Agatsu Joint Mobility And Movement Instructor Certification
Gymnastics Level 2 Certification
PowerPlate Certification
BOSU Certification
Bulgarian Bag Certification
TRX Certification
ViPR Certification
Petramale Boxing Certification
Australia Stretch Certification
Pre-and Post-Natal Fitness Instructor
AASFP Spots Science & Foundation
AASFP Advanced Personal Trainer Certification
First Aid Certification
Final Thought:
Don't strive to better others, only strive to better yourself.
What King Trains
Body-Building/ Figure Competition
Endurance Sport (running/triathlon etc)
Gymnastic Movement
Metabolic Specialist (weight loss/gain)
Pre-Post Natal
Prehab / Post Injury
ProStretchRecovery
Speed, Agility, Quickness
Strongman/ Strength Sport
Weightlifting
Other ProPTs at Langham Place