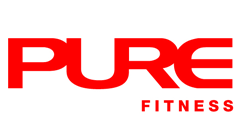 Ian started practising Thai boxing in 2009 and soon became an avid practitioner. His passion motivated him to train as a Thai boxing fighter and has participated in various competitions ever since.
He believes Thai boxing is an art which can help people to get fit and improve their health and body figure. He is confident his passion and experience will help his clients reach their goals.
Qualification Highlights:
Champion of Macau Fighting Invitational Competition 2015 (51Kg)
Champion of KF1 Challenge Competition 2015 (51Kg)
Optimal Competitor of FAC's Hong Kong Special Administrative Region
Establishment Day Competition 2015 (51Kg)
Champion of the Dragon Fight Thai Boxing Competition 2012 (48Kg)
Champion of the FAC's National Day Competition 2011 (48Kg)
Final Thought:
Nothing is Impossible.
Everyone can change their life by themselves.
What Ian Trains
Endurance Sport (running/triathlon etc)
Kickboxing/ Boxing
Metabolic Specialist (weight loss/gain)
Speed, Agility, Quickness