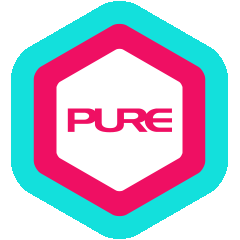 Kelly has been working as a Personal Trainer since 2007. She has extensive experience working in a sport therapy centre - specifically in sport injury, stretching & sport massage, and improving sport performance. Kelly loves what she does and this shines through in her personalised style, attention to detail and enthusiasm with every client.
Qualification Highlights
Certificate of Power Plate 2012
Certificate of PTA Global 2012
CPR & AED Certificate
PTA Global Certificate Personal Trainer
AASFP Certified Advanced Personal Trainer
AASFP Certified Exercise Ball Trainer
AASFP Certified Sports Massage
Australian Training Certified Personal Trainer
Hong Kong Stretching Exercise Association Certified Stretching Instructor
Hong Kong Stretching Exercise Certified Sports Rehabilitation
AASFP Certified Pre- & Post-Natal
Final Thought:
Stop saying "I Wish". Start saying "I will".
What Kelly Trains
Endurance Sport (running/triathlon etc)
Metabolic Specialist (weight loss/gain)
Prehab / Post Injury
Stretch & Recovery
Other Personal Trainers at Lee Theatre