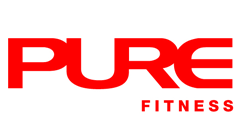 Rie was a member of the Hong Kong Men's Rugby Development Team. He led his team in numerous competitions from 2000 to 2003 and achieved excellent results in Inter-school Rugby Competitions.
Right now, Rie's focus is on fitness and expanding his knowledge and repertoire of skills so that he can provide scientific and accurate information to his clients, thus empowering them to make informed choices about their health and fitness. Rie loves working out but more than that, he enjoys helping and encouraging others to stay fit.
Georg Wilhelm Friedrich Hegel said, "Nothing great in the world has ever been accomplished without passion." Since being involved in the health industry, Rie has rarely seen anyone who can successfully execute their desired goals without true motivation. He always asks his clients to envision exactly how they would like to feel and how they would like to see themselves, to find the passion and true reason for making the change, and then together set a plan of action to make it happen.
Rie believes that we are the authors of our own lives and only we can ignite our passion to make our goals a reality. He is looking forward to igniting yours today!
Qualification Highlights:
(NCSF) CERTIFIED PERSONAL TRAINER
PTA Global Certificate
Rugby Coach Certificate Levels 1 and 2
Rugby Coach Certificate – Tag Rugby
Rugby Tag Referee – Hong Kong Schools Sports Federation
Kettle Bell Instructor's Certification
Final Thought:
We can't beat anyone who never gives up, is patient and works things out one step at a time.
What Rie Trains
Endurance Sport (running/triathlon etc)
Metabolic Specialist (weight loss/gain)
Speed, Agility, Quickness
Weightlifting
Rie's Other Specialties
Rugby, Kettlebell
Other ProPTs at Lee Theatre