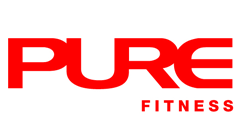 Simon has more than a decade of experience with weight training, picking up numerous awards along the way. He participated at the 2013 and 2014 Hong Kong Bodybuilding Championship, placing third and second place respectively.
Even with all this recognition, Simon allows his actions and beliefs to speak for his passion towards fitness. He believes that fitness is a journey and the road may not be easy, but he is confident that he can inspire you to get the results you've always wanted.
Qualification Highlights
• PTA Global Advance Certified
• IPTA personal trainer certified
• St. John Ambulance - CPR Certified
• Hong Kong Bodybuilding championship 2013 [70kg] 3rd
• Hong Kong Bodybuilding Championship 2014[70kg] 2nd
Training Philosophy
"Show me your power!"
What Simon Trains
Body-Building/ Figure Competition
Gymnastic Movement
Metabolic Specialist (weight loss/gain)
Strongman/ Strength Sport
Weightlifting
Other Personal Trainers at PCCW Tower