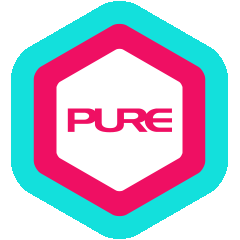 Since Damon was a kid, he has been an energetic person who liked to exercise and keep moving. However, having a lean and skinny body led him to feel like he wasn't strong enough. In search of improving his physical health, Damon came across becoming a personal trainer as a profession and was deeply interested in its specialty of building strength and stamina, so he decided to become a PT.
Having been a PT since 2013, Damon is proud and feels it's been rewarding to be able to form close bonds with his students – as friends, even family, and they trust and enjoy training with him. This close bond drives Damon's continued dedication to help his students attain better health and fitness. Damon's approach to help them achieve fitness goals is to train smart – maximising results through applying knowledge of the human body and optimising physical effort, rather than just training hard. Damon's students enjoy their sessions instead of enduring them which keeps their motivation up.
Damon likes to stay active and is interested in any type of physical exercise. His hobbies include going outdoors with his three dogs, swimming and going stand-up paddling with them.


Qualification Highlights:
AASFP Sports Science & Fitness Foundation Certificate
AASFP Personal Trainer Certificate
Springs Programme Certificate in Personal Training [Training Qualifications UK (TQUK) endorsed course (level 3)]
PTA Global Bridging Course
AASFP Stretch Trainer Certificate
IPTFA Stretch Therapist Certificate
AASFP Sports Massage Certificate
St John Adult CPR Certificate and AED Provider Certificate
AASFP Muay Thai Instructor Certificate
AASFP Pre- & Post-Natal Fitness Certificate
NASM Certificate in RumbleRoller Foundations Course
Agatsu Inc Indian Club & Mace Training Instructor's Certificate Level 1
Agatsu Inc Kettlebell Instructor's Certificate Level 1
Gymnastics Foundation Workshop
Hand Balance Workshop
TRX Workshop
Bulgarian Bag Workshop
GMB Fitness Workshop
Boxing Instructor Workshop
PURE Certification One Course

Final Thought:
My motto:
Be better than your yesterday's self to lead a better life tomorrow.
What Damon Trains
Endurance Sport (running/triathlon etc)
Gymnastic Movement
Kickboxing / Boxing
Metabolic Specialist (weight loss/gain)
Pre-Post Natal
Prehab / Post Injury
Speed, Agility, Quickness
Stretch & Recovery
Strongman/ Strength Sport
Damon's Other Specialties
Core stability, Mobility improvement, Skeletal muscle balance and posture correction, Energy system development
Other Personal Trainers at California Tower - LKF