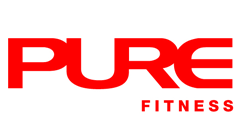 Kenneth is so passionate about sports that they comprise much of what he likes to do in his leisure time. Since he was a child, he has participated in Taekwondo, Judo, running, swimming and roller-skating. Sport changed him a lot - not just physically but also psychologically, building up his confidence and positive attitude.
He thrives on being challenged and is steadfastly passionate about teaching, which is why he became a Personal Trainer. By sharing his knowledge and experiences with others, Kenneth hopes that he can help everyone to achieve the results they aspire to.
Qualification Highlights:
• Bachelor Degree in Sport Management - Northumbria University
• Stretch Trainer Certification - AASFP (2016)
• Personal Trainer in Fitness - International Personal Trainers & Fitness Academy (2015)
• Kettlebell Instruction's Certification
• First-Aid certificate - Hong Kong St. John Ambulance (2013)
• Taekwondo Coach
• Taekwondo Black Belt
Training Philosophy
No pain. No gain.
It is better to train SMART than to train hard.
What Kenneth Trains
Body-Building/ Figure Competition
Endurance Sport (running/triathlon etc)
Gymnastic Movement
Metabolic Specialist (weight loss/gain)
ProStretchRecovery
Speed, Agility, Quickness
Strongman/ Strength Sport
Other ProPTs at PURE South - The Pulse