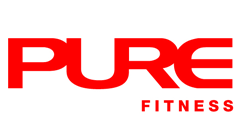 As a Personal Trainer, Marcus hones in on the importance of liaising with his clients – offering constructive feedback and solutions to any queries that they may have. He sees this process as an ideal chance to improve his own communication skills. Teaching and encouraging students and seeing them develop are his greatest career achievements and something that he is most proud of.
Marcus is focused, self-driven, motivated and detail-orientated. Good at adapting to new things, he is always on the move to keep on learning and exploring.
Qualification Highlights:
2018 Japan Tokyo IFBB Professional League Pro Qualifier Men Physique – 178cm or above
2017 HKFBF Men Physique 178cm or above
AASFP - Advance Personal Fitness Trainer Certificate
AASFP - Muay Thai Instructor (Education) Certification
AASFP – Kickboxing for Personal Trainer Certification
AASFP – Nutrition and Weight Management Certification
AASFP – Sports Science and Fitness Foundation Certification
IPFFA – Bronze (Professional Personal Fitness Trainer)
IPFFA – Professional Physical Training and Weight Control Trainer Certificate
2016 HKFBF Men's Physique Championship – over 175cm, 2ndplace
2016 Olympia Amateur Asia Hong Kong Men Physique – 178cm or above
Training Philosophy:
Successful people lift, motivate, inspire and push each other. Unsuccessful people just hate, blame and complain.
The last 3 to 4 reps are the key to muscle growth. This area of pain is what divides the champions from the non-champions.
Other Personal Trainers at Langham Place