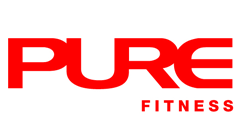 Xavier is a professional trainer with years of experience in a diversity of areas. He looks forward to sharing his expertise in a new dynamic environment, serving the community of health and active living with all that he has learned.
He believes that a positive outlook and love will always triumph to make the world – and humankind – better.
Qualification Highlights:
Certified-Bronze (Professional Fitness Trainer), IPTFA
Advanced Personal Fitness Trainer Certificate, AASFP
Advanced Boxing (Fitness) Trainer Course, World Boxing Council
Certified Kettlebell Instructor
Certified Purmotion Instructor
First Aid Certification
Training Philosophy
No one can defeat you, except you.
Other Personal Trainers at Langham Place