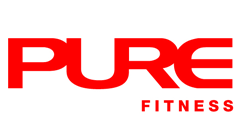 Even before becoming a personal trainer, Hana had always been active growing up. She started dancing classical ballet at the age of four and graduated at 15. After graduating, she continued her passion through modern, hip-hop and lyrical dance in high school. Around the same time, Hana discovered yoga and weight-training and fell in love with both quickly thereafter. Since then, Hana can't imagine her life without exercise and wants to inspire others to get fit and healthy. She believes that every individual has a starting point and if they work hard, they can get the body they want to achieve.
Qualification Highlights:
National Academy of Sports Medicine (NASM) Certified Personal Trainer
Yoga Alliance 200-Hour Registered Yoga Teacher
Precision Nutrition Certified Level 1
Certified in Rehab Essentials, R.E.H.A.B Trainer
CPR and AED Certified (American
College of Emergency Physicians)
Final Thought:
It always seems impossible unit it's done.
What Hana Trains
Body-Building/ Figure Competition
Private Stretch
Weightlifting
Hana's Other Specialties
Yoga, Pilates
Other Personal Trainers at California Tower - LKF