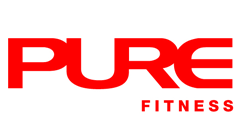 Anson has been practising Muay Thai since 1991, then became a kick-boxing coach and personal trainer in 2013. His passion for working out extends to training others, which he gains great satisfaction from. He hopes to influence everyone to find enjoyment in exercise.
Qualification Highlights:
Professional Personal Physical Trainer Certification – IPTFA
Core Strength and Conditioning Training Certification
Health and Fitness Trainer Certification – IPTFA
International Professional Combat Council Kick-Boxing Trainer
Hong Kong Muay Thai Association Muay Thai Coach Programme
Kinesio Taiping For Sport Injury and Prevention Certification
Comprehensive Methods for Exercise Band Training Certification
Stretching Exercise Certification
Total Body Fitness Workouts on GYMSTICK Certification
2007 K-1 World GP Asia World-EXPO 60kg Winner
2007 Hong Kong MuayThai Association 60kg Champion
2010 Hong Kong MuayThai Association 63.5kg Champion
2008 Hong Kong Macau China Boxing Battle 60kg Winner
2014 IMPI World Series 70kg Winner
2016 E-1 World Championship 69kg Champion
2011 International Muay Thai Charity Champion 63.5kg Winner
2010 Macau Hong Kong Boxing Battle 60kg Winner
Fight Record:
Boxing: 4 Wins / 3 Losses
Muay Thai: 20 Wins / 4 Losses / 2 KO
Training Philosophy
Train hard. Fight easy.
Rule Number 1: Never Be Number 2.
What Anson Trains
Endurance Sport (running/triathlon etc)
Kickboxing/ Boxing
Metabolic Specialist (weight loss/gain)
Prehab / Post Injury
Speed, Agility, Quickness
Strongman/ Strength Sport
Weightlifting