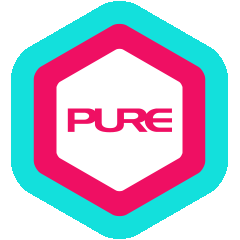 Ice likes sports and outdoor activities like wake-surfing. She is a naturally optimistic person and wants to bring positive energy to everyone. Convinced that her years of experience can improve clients' exercise habits for the better, she wants to pave the way for achievement of their goals. As a personal trainer since 2012, Ice has a proven track record of helping clients get results.
Qualification Highlights:

PTX Training Course
AASFP Instrument Assisted Soft Tissue Mobilization (IASTM) — Fascia Blade
IPTFA Personal Training Certification
IPTFA Stretching and Sport Massage
IFBB Fitness Dietitian Specialist
AASFP Pre- & Post-Natal Instructor Certification
Agatsu Kettlebell Instructor's Certification
TRX Suspension Trainer Course Certification
Taping Application of Sport Injury & Rehab (Level 1)
Power Plate Workshop
MAT Functional Movement & Training Certification
Rumble Roller Foundations Course
Hong Kong St. John CPR
HKSBF Bikini Posing Course
HKSBF T Class Miss Bikini – 5th Place
HIIT Theory and Diverse Training Programmes
Final Thought:
Life is motion. Practice makes perfect.
What Ice Trains
Body-Building/ Figure Competition
Metabolic Specialist (weight loss/gain)
Pre-Post Natal
Prehab / Post Injury
ProStretchRecovery
Speed, Agility, Quickness