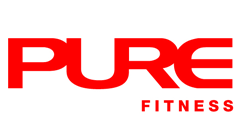 Parco has been a Personal Trainer since 2010. He inherently enjoys exercise and has always been happy to share knowledge about working out. So being a trainer comes naturally to him, as does pursuing breakthroughs in his life!
Qualification Highlights:
NBFA Advanced Personal Trainer
Cert: Promotion Level 2 Certification
HKFBF 2015 Men's Physique 175cm above — 2nd runner-up
Training Philosophy
Better late than never!
What Parco Trains
Body-Building/ Figure Competition
Endurance Sport (running/triathlon etc)
Gymnastic Movement
Metabolic Specialist (weight loss/gain)
Prehab / Post Injury
Speed, Agility, Quickness
Weightlifting