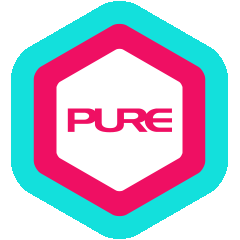 Jennifer believes that sports bring positive energy to our lives and thus commenced a profession as a Personal Trainer. Over the course of her career, she has been inspired by many mentors to understand the importance of balanced training that encompasses sports, weight training and stretching.
With an innate passion for sports, Jennifer has always participated in various activities such as swimming, hiking and dancing – in addition to being on her high school volleyball and handball teams. She has also made a concerted effort to focus on stretching as she recognises its crucial role in maintaining a well-balanced body and mind.
Jennifer loves going to the gym and keeping her body in peak form for sports performance – a passion that she hopes to inspire all her clients with.
Qualification Highlights:
IPTFA Professional Personal Fitness Trainer Certification
AASFP Stretch Trainer Certificate
CPR and AED Certified
Training Philosophy
Practice make perfect.
What Jennifer Trains
Gymnastic Movement
ProStretchRecovery
Jennifer's Other Specialties
Muscle Gain, Fat Loss, Strength Training, Flexibility Training, Sports Message, Posture Improvement
Other ProPTs at California Tower - LKF