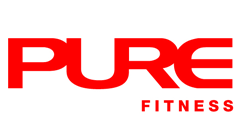 Jane's mission is helping others to improve their lives through leading a healthy, active lifestyle – perfectly aligned with PURE's mission!
Since she was young, Jane has participated in various sports and continues to be active in basketball, spinning, running and dance. She was the sports captain at her high school and was a member of the basketball, volleyball and track teams. Eventually, she discovered that her true passion lay in sport & fitness.
With her cumulative knowledge about the importance of proper movement and hands-on experience as a certified Personal Trainer, Jane is excited to share and utilise her learning by helping others to reach their goals.
Qualification Highlights:
Level 2 Fitness Coach – Hong Kong Bodybuilding and Fitness Association
Certified Kettlebell Instructor (Agatsu Level 1)
Final Thought:
It's not how good you are, it's how good you want to be.


What Jane Trains
Body-Building/ Figure Competition
ProStretchRecovery
Weightlifting
Jane's Other Specialties
Pilates (studying)
Other ProPTs at California Tower - LKF