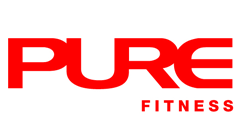 Jerry was born in Hong Kong and educated in Houston (Texas), USA. Besides having played soccer, basketball and American football during most of his high school and college years, he has experience in various methods of weight training. After graduating in Marketing Management and spending 7 years in that industry, he got an opportunity to start his new career as a personal trainer.
Jerry believes that training doesn't just help you to achieve a good physique; it also helps you to achieve better discipline.
Qualification Highlights:
PTA Global on Board Course
Certified M-Program
Bachelor of Marketing Management
Final Thought:
Keep setting new goals!
What Jerry Trains
Endurance Sport (running/triathlon etc)
Kickboxing/ Boxing
Metabolic Specialist (weight loss/gain)
Strongman/ Strength Sport
Weightlifting
Other Personal Trainers at Kinwick Centre - Soho