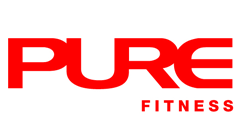 Akris started training to be better at what he liked to do, which is to play. The more he trained, the better he was at it. Then his friends got on board to follow this real-life example and that's how he became a freelance trainer for 6 years in Los Angeles, California.
Nowadays, Akris trains to perform better in life. He wants to feel strong, to look good, to continue being healthy as life goes on. "The only thing stopping you from getting what you want is yourself," – which is why there's no stopping him!
Qualification Highlights

A.S.M Certificate
CPR Certification
T.A Global Certificate
Rumble Roller Certified
Trigger Point Compression Certified
Kettle Bell Level 1 Certified
AASFP Stretch Certified
Final Thought:
Train hard and feel the pain. Pain is your friend! PAIN is your ally!!
The best thing about pain is that it tells you that you are ALIVE !!!
What Akris Trains
Metabolic Specialist (weight loss/gain)
ProBoxing
ProStretchRecovery
Other ProPTs at Lee Theatre