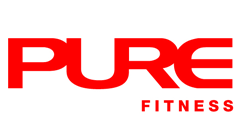 Richard found his love for sports and exercise at a young age. He was active in sports like basketball and track for the first 20 years of his life. Striving to be better, he subsequently found weight training as a way to improve his athletic performance. Since 2001, he has devoted his time to bodybuilding, powerlifting and Olympic weightlifting.
Richard believes his passion in the health and fitness industry is infectious and will motivate his clients to achieve their goals.
Qualification Highlights:
IPTFA Personal Trainer Certification
TRX Certification
Certificate of Movement Optimization Course
Final Thought:
Hard work pays off, you get what you put in.
What Richard Trains
Body-Building/ Figure Competition
Metabolic Specialist (weight loss/gain)
Speed, Agility, Quickness
Strongman/ Strength Sport
Weightlifting
Other Personal Trainers at Kinwick Centre - Soho