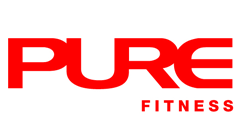 Anson stared his coaching career as a basketball coach for high school students. After he visited the Australian Institute of Sport, he unearthed his passion for being a fitness coach. Soon after, he gained much experience working in different places helping a variety of clients to achieve their goals.
Anson always strives for effectiveness and efficiency – to maximise results with minimum effort, safely and as painlessly as possible.
Qualification Highlights
NASM Certified Trainer
Australia CECs Certified Rehab Trainer
Australian Strength and Conditioning Association Level 1 Coach
Mobility of Functional Training, Functional Training Institute (FTI)
Barbell Training, Functional Training Institute (FTI)
Final Thought
Work hard and be proud of what you achieve.
What Anson Trains
Endurance Sport (running/triathlon etc)
Prehab / Post Injury
Speed, Agility, Quickness
Weightlifting
Anson's Other Specialties
Functional training, Correction exercise
Other ProPTs at Kinwick Centre - Soho