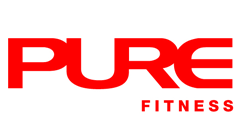 Keith has been in the fitness industry since 2010 and is passionate about teaching not just correct techniques but also the right concepts and attitude. He empowers his clients with knowledge, skills and support via motivation and encouragement. Keith cares for each and every one of his clients, and considers it his own personal triumph when they reach their goals. His hope is that all who undergo training with him will be inspired to follow their dream, achieve the results they want and have a good time doing it.
Qualification Highlights
International Personal Trainer and Fitness Academy (Braze)
Techniques for Myofascial Release
Certified TRX Instructor
CPR & First Aid Certified
Final Thought
Actions speak louder than words.
What Keith Trains
Metabolic Specialist (weight loss/gain)
Prehab / Post Injury
Weightlifting
Other Personal Trainers at ifc mall