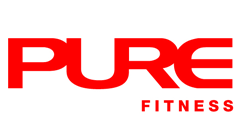 Stephanie is a lively and energetic person, who finds it easy to spread her enthusiasm to others. She started weightlifting whilst studying in Sydney and her initial curiosity for fitness turned to a passion, spurring her to pursue a career in fitness immediately after graduation. She enjoys working with clients of all age groups and fitness levels, focusing on strength development, muscle building, muscle toning and fat loss.
Qualification Highlights:
Bachelor of Marketing & Management – Macquarie University (Sydney)
Certified Personal Trainer – National Academy of Sports Medicine (NASM)
Certified Personal Fitness Trainer – IPTFA
CPR & AED Certified
Certified TRX Instructor
Certificate of Sports Massage – AASFP
Certificate of Stretching Exercise
Certificate of Functional Exercise
Certificate of Functional Movement System (Level 1)
Final Thought:
A positive attitude will lead to a positive outcome.
Success belongs to those who are willing to work harder than anyone else.
What Stephanie Trains
Metabolic Specialist (weight loss/gain)
Prehab / Post Injury
ProStretchRecovery
Speed, Agility, Quickness