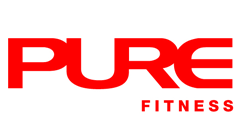 Him is an energetic and outgoing person, especially enthusiastic about bodybuilding and fitness. He gets immense satisfaction from getting stronger and healthier. Even though fitness is his career, he understands how difficult it is to attain the highest level in one step – but he takes on every challenge with confidence and determination in order to achieve success. Him likes to inspire and motivate people to reach their goals using his professional expertise and patient demeanour. He's a good communicator who enjoys interacting with clients to better understand their needs. He believes that nothing is impossible and encourages clients to stay focused on why they started.
Qualification Highlights
Advanced Personal Fitness Trainer Certification (AASFP)
Certified TRX instructor
CPR Certified
Final Thought
Never regret.
What Him Trains
Body-Building/ Figure Competition
Metabolic Specialist (weight loss/gain)
Speed, Agility, Quickness
Strongman/ Strength Sport
Weightlifting