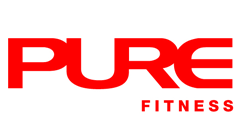 Lam loves staying active and does Taekwondo, dragon boating and sport climbing – but weight training has always been his focus and his number one passion. He believes that weight training is not only the most effective way to build both strength and physique, it also builds character because of the perseverance and effort that one must put in to get results.
Qualification Highlights:
Qualification 1 Sports Science & Fitness Foundation Certification
Qualification 2 Certificate In Advanced Personal Fitness Trainer
Qualification 3 Certified in TRX
Qualification 4 Certified in First Aid / CPR
Final Thought:
Nothing will work unless you do it.
What Lam Trains
Body-Building/ Figure Competition
Metabolic Specialist (weight loss/gain)
Prehab / Post Injury
Speed, Agility, Quickness