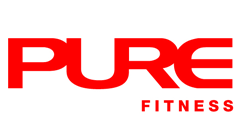 A professional Muay Thai trainer since 2013, Bee Cho first picked up Muay Thai in 2009, training with the best masters in Thailand. He is very knowledgeable in the techniques and styles of different fighters. He can also incorporate such techniques into Personal Training programmes that are tailored to each client and their respective fitness goals. Bee is a confident and passionate trainer, ensuring that no client leaves his session without being completely soaked in sweat.
Qualification Highlights:
Hong Kong 51kg Students Muay Thai Champion, 2012
Hayabusa Fight 51kg champion, 2012
KF1 Fight 51kg champion, 2013
Hong Kong Muay Thai championships 48kg 1st Place, 2016
Final Thought:
It never gets easier, you just get stronger.
What Bee Trains
Metabolic Specialist (weight loss/gain)
ProBoxing
Other ProPTs at California Tower - LKF