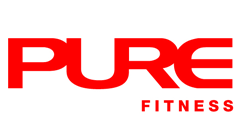 Dennis has been working out regularly at the gym since 1998, and finally became a Personal Trainer in 2014. He specializes in weight loss, strength and core stability. He can also help you to achieve your health and fitness goals through progressive training and understanding by using various tools from other modalities of fitness, which you won't feel boring during the exercises.
He has broad interest in hiking, shopping, cooking, watching movies and fashion related stuffs. With his fervour for life and his love of fitness, his goal is not just to get you into shape but also to impart knowledge on diet and fitness science to help you sustain what you have achieved.
Qualification Highlights:
PTA Global Personal Trainer Certification
Agatsu Kettlebell Certification
CPR & AED Certified
Poliquin International Certification Program (PICP) - Poliquin Performance Specialist Level 1 & 2
Clean Health Fitness Institute (CHFI) – Performance Nutrition Level 1 & 2
EXOS – Performance Specialist Level 1
Personal Trainer Certification (Personal Training Academy Global)
First Aid Certificate
Advanced Certificate in Nutrition (HKU SPACE)
Final Thought:
Don't stop when you are tired, stop when you are done!
What Dennis Trains
Gymnastic Movement
Metabolic Specialist (weight loss/gain)
Dennis's Other Specialties
Weight Management
Other ProPTs at California Tower - LKF