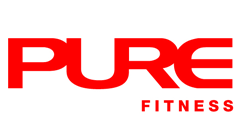 Fitness has become very important to Ric in recent years and it has changed his life. Challenging himself drives his passion for fitness. With bodybuilding as his hobby and breakdancing as a speciality, Ric hopes to maintain a lifelong love for fitness and inspire many people along the way.
Qualification Highlights
Qualification 1 National Bodybuilding & Fitness Academy(NBFA) recognized personal trainer
Qualification 2 CPR Certificated
Final Thought
I'm proud of my passion for bodybuilding, I try to challenge myself every day, and I hope that my positive attitude and commitment will become infectious to those around me.
What Ric Trains
Body-Building/ Figure Competition
Metabolic Specialist (weight loss/gain)
Strongman/ Strength Sport
Ric's Other Specialties
Break Dance