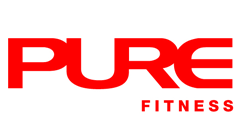 Oscar wanted to become a PT because he wants to help people get strong, lean and to improve their sports performance. Oscar is especially good at swimming and weight training, and in his leisure time, he also likes to go diving and challenge himself with some HIIT training.
Qualification Highlights:
Poliquin International Certification Level 1
CPR/First Aid (Hong Kong St. John Ambulance)
Rescue Scuba Diver (National Association of Underwater Instructors)
Final Thought
It's not easy, but you can't stay in your comfort zone and expect results.
Challenge yourself. Don't be afraid to be uncomfortable.
What Oscar Trains
Body-Building/ Figure Competition
Metabolic Specialist (weight loss/gain)
Other Personal Trainers at Fairmont House