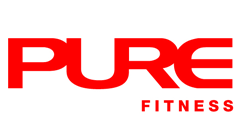 Louis has been into fitness since he was young. Basketball was and still is a major part of his love of sports but he soon realised that there is more than one road to maintaining high-level performance. He decided to expand his knowledge of sports, training skills and designing effective workout programmes. He hopes that by sharing his acquired knowledge and experience, he can help clients to improve their health and achieve their goals no matter how different they may be.
Qualification Highlights:
NASM Certificate
Certificate of Movement Optimization Course
Final Thought:
Some people want it to happen, some wish it would happen, others make it happen.
What Louis Trains
Endurance Sport (running/triathlon etc)
Metabolic Specialist (weight loss/gain)
Speed, Agility, Quickness