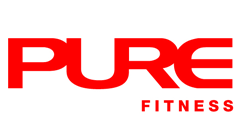 Derrick has been a sport enthusiast since his childhood, participating in all kind of sports that has made him a 'hands-on' specialist in sport performance enhancement. One of the things that drove Derrick to pursue a career in the fitness industry was his one year of experience in military school training – he thrived on the training style that pushed him past his mind and body limitations!
Derrick believes that everyone needs a trainer, even himself. Thinking back to 2016 when he was just 18 years old, he was trying to break through his training plateau and decided to seek help from a traditional bodybuilder. He was trained without any legit scientific protocol and ended up with an undesirable result. From this experience, he was motivated to become a trainer. Based on the reasoning that everyone has a unique body structure, Derrick notes how there will never be one programme that caters to all body types.
An advocate of sport science, Derrick motivates clients with his passion and knowledge. He has a systematic training programme and thus, his clients can clearly understand where they are in terms of process and progress.
Qualification Highlights:
NASM Certified Personal Trainer
High Diploma in Sport and Recreation Management (HKUSPACE)
Participated in 2016 YOT Chairman Cup Bodybuilding Open
Final Thought:
There should always be a reason for doing a spectacular exercise.
What Derrick Trains
Body-Building/ Figure Competition
Metabolic Specialist (weight loss/gain)
Prehab / Post Injury
Other Personal Trainers at Lee Theatre