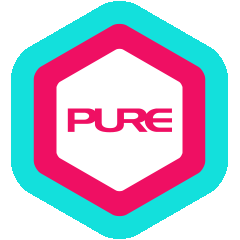 Kate has been am elite track and field athlete at the Hong Kong Sport Institute since 2010. She represented Hong Kong at many overseas competitions such as the Asian Indoor Athletics Championship and National Athletics Grand Prix.
She enjoys working with clients from different age groups and of various fitness levels, her training areas of specialty being muscle strength and fat loss. Kate incorporated her passion for track and field into her career to help people become healthier and happier. She believes that exercise not only empowers your body, but it also cultivates a positive attitude in daily life.
As a Personal Trainer, she aims to understand clients' wants and needs and motivate them toward the 'finish line'
Qualification Highlights:
EXOS Sports Performance Specialist
PTA Global Personal Training Certification
Functional Range Conditioning (FRC) Specialist
Shenzhen Weightlifting Association Chinese Weightlifting Foundation Certification
Agatsu Kettlebell Instructor Certification
Agatsu Mobility & Movement Specialist
Agatsu Speed & Strength Specialist
AASFP Stretch Trainer
AASFP Post Rehabilitation Fitness Trainer
AASFP Pre & Post-Natal Trainer
AASFP Sports Science & Fitness Foundation Certification
AASPF Advanced Personal Fitness Trainer Certification
HKPFA Physical Fitness Foundation Certification
Hong Kong Red Cross Adult Cardio Pulmonary Resuscitation Certification
Final Thought:
Be stronger than your excuses.
What Kate Trains
Endurance Sport (running/triathlon etc)
Metabolic Specialist (weight loss/gain)
Speed, Agility, Quickness
Stretch & Recovery
Weightlifting
Kate's Other Specialties
Track and field
Other Personal Trainers at California Tower - LKF