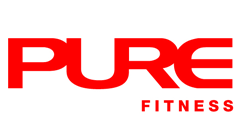 Everyone should train and be active! Your training has to make sense. Your training has to be functional and dedicated to help achieving your goal.
Anver began his fitness journey at University of Umass Dartmouth when he shadowed the Strength and Conditioning coaches in the Football team. In 2001, Anver started training in the Bahamas as a PT. He began studying Chinese kickboxing (Sanda/Sanshou) and then trained Judo and Boxing. He fell in love with mixed Martial Arts and became a Strength and Conditioning Coach for MMA as well as a Functional Trainer. He did all of this while working in the finance. Which gave him the opportunity to move to Hong Kong. Now Anver is no longer in the finance industry but back to his passion, Fitness.
Qualification Highlights
Level 2 MMA Strength and Conditioning Coach
Functional Training Specialist
Final Thought
Your health is important! It's an investment into your well-being!
What Anver Trains
Kickboxing/ Boxing
Other MMA
Speed, Agility, Quickness
Strongman/ Strength Sport
Other Personal Trainers at Kinwick Centre - Soho