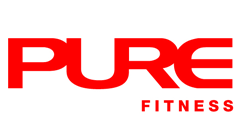 For couple of years, Johnriel was doing mixed Martial Arts, and lots of discipline like Karate, Jiujitsu, Taekwondo. When he came to Hong Kong, he was struggling in finding a personal trainer job because he didn't have any certifications. But he never lose hope of what he really want to do or achieve in life. He worked hard and studied at the same time. His approach of motivating people is letting them know, no matter how hard it is, don't give up; focus on what their goals are, trust the process and all the hard work will pay off.
"SET SOME GOALS AND SMASH IT"
Qualification Highlights
PTA Global Certified Personal Trainer
Final Thought
Put your mindset on what you want, be patient and trust the whole process really.
You don't change your body by just sitting on the sofa and drinking protein shake.
Get out there and make something happen. Not later…. but NOW!!!!
What Johnriel Trains
Metabolic Specialist (weight loss/gain)
Other MMA
Speed, Agility, Quickness
Strongman/ Strength Sport
Weightlifting
Other Personal Trainers at Kinwick Centre - Soho