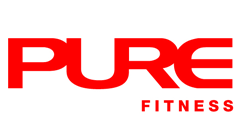 Brian has been an athlete all his life. He was a competitive swimmer from the age of 10, and started lifting weights in his transition from a swimmer to a rugby player at the age of 18. At first, he wanted the extra strength and body mass to prepare himself for the physically demanding sport. But he soon fell in love with strength training and developed the interest in helping others to achieve their goals.
Brian understands how an athlete's strength and fitness level can affect one's performance. Therefore, one of his mission is to help his clients to achieve a higher level in the gym. He also believes that trainings are more than just physical, but about mental capabilities too. Therefore, he truly believes that by putting the heart, mind and soul into every single workout, the person will not only grow stronger, but tougher inside too.
Qualification Highlights
Personal Trainer Certification (National Academy of Sports Medicine)
World Rugby Strength & Conditioning Level 1
World Rugby Coaching 15-a-side Level 1
Team Player of Hong Kong Rugby Development Team 15s - 2015
Final Thought
Tough times don't last, tough people do.
What Brian Trains
Body-Building/ Figure Competition
Endurance Sport (running/triathlon etc)
Metabolic Specialist (weight loss/gain)
Prehab / Post Injury
ProStretchRecovery
Speed, Agility, Quickness
Strongman/ Strength Sport
Other ProPTs at California Tower - LKF