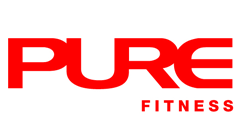 An NASM International Certified Personal Trainer with years of gym experience, Angus provides proven ability to achieve client fitness goals, demonstrates by his impressive own result from a 85-pound gym novice to be the champion of 2016 HKBPSF Classic Bodybuilding (include 165 cm).
Area of Angus' expertise includes Muscle Building, Fat Loss, Functional Training and Corrective Posture Exercises.
Qualification Highlights
Certificated Personal Trainer (National Academy of Sports Medicine – NASM)
2016 World Fitness Federation PRO & Hong Kong Bodybuilding & Physique Sports Federation Classic Bodybuilding (include 165cm) - Champion
Final Thought
Don't wish for it. Work for it!
What Angus Trains
Body-Building/ Figure Competition
Speed, Agility, Quickness