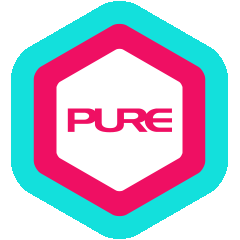 Transforming from an underweight gym novice in 2013 to the champion of the Bodybuilding & Physique Sports Federation (HKBPSF) classic bodybuilding contest in 2016, Angus has discovered the wonders of a tailor-made training programme. Angus works his magic by perfecting the optimal training and diet programme to best fit his clients' unique physique, effectively helping them to achieve their fitness goals.
With years of experience at PURE Fitness, Angus has helped countless happy clients successfully achieve fat-loss transformations, significant muscle building, and has even trained a client to win a medal at the HK Bodybuilding Beach Championships 2019.
Angus's versatile expertise covers strength training, functional training, posture correction, pre-/post-natal fitness, and rehabilitation. While he is constantly learning and expanding his knowledge and qualifications, Angus is confident in delivering professional and valuable training to help you achieve your fitness goals.
Qualification Highlights
2022 Hong Kong Powerlifting Championship, Champion (U59kg)
Pre- & Post-Natal Fitness, AASFP
Certificated Personal Trainer (National Academy of Sports Medicine – NASM)
PURE Fitness – GMB Method Specialist
2018 PCA Pro & Hong Kong Bodybuilding & Physique Sports Federation Championship Classic Bodybuilding (include 165cm) - 1st Runner-up
2016 World Fitness Federation PRO & Hong Kong Bodybuilding & Physique Sports Federation Classic Bodybuilding (include 165cm) – Champion
Certificated Stick Mobility Movement Specialist
TRX Suspension Training
Agatsu Lower Body Mobility & Movement Certification Level 1
PTA Global FasTrack in Personal Training
Barbell Rehab
Final Thought
Don't wish for it. Work for it!
What Angus Trains
Body-Building/ Figure Competition
Metabolic Specialist (weight loss/gain)
Prehab / Post Injury
Strongman/ Strength Sport
Other Personal Trainers at ICBC Tower