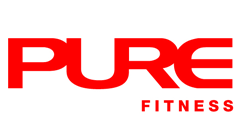 Jeffrey is an elite athlete who has represented the Hong Kong Athletics Team since 2013. He is the record holder of the Hong Kong Men's 4x200 and 4x400 relay, representing Hong Kong in several overseas competitions including the 17th Incheon Asian Games and the 28th Summer Universiade Gwangju. With his broad sports experience and qualifications in fitness training, Jeffrey wants to become a sport coach as well as a life coach. He strives to inspire his clients to train regularly, maximising their potential and bringing out their best so they may stay strong and healthy.
Qualification Highlights
Certificate in Advanced Personal Fitness Trainer (Asian Academy For Sports & Fitness Professionals - AASFP )
Certificate in Cardiopulmonary Resuscitation ( CPR ) ( AASFP )
Certified Joint Mobility Instructor
Certified Kettlebell Instructor
Winners are willing to do what losers won't.
What Jeffrey Trains
Metabolic Specialist (weight loss/gain)
Speed, Agility, Quickness
Strongman/ Strength Sport
Weightlifting
Other Personal Trainers at California Tower - LKF