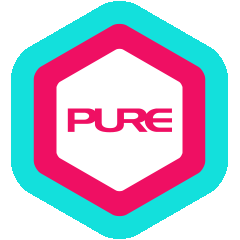 Krystal has been hitting the gym and self-training since 2015, and gradually fell in love with the health & fitness industry. As a Personal Trainer, her aim is to help others implement positive lifestyle changes that will make carrying out daily tasks easier and more enjoyable. Krystal encourages, motivates and energises her clients to help them reach their goals. But she also incorporates fun into their workouts and wants them to feel good about themselves for taking care of their bodies. She maintains variety by combining different forms of resistance exercises and using different types of equipment. Krystal focuses on exercises that promote strength, stability, performance, balance, alignment, control and mind-body connection.
Qualification Highlights:
Qualification 2 CPR and AED Certified
Qualification 1 IPTA Certified Personal Trainer
Qualification 3 Agatsu Kettlebell Instructor Certification
Final Thought
We are more vulnerable than we ever thought, but we are stronger than we ever imagined.
What Krystal Trains
Metabolic Specialist (weight loss/gain)
Stretch & Recovery
Krystal's Other Specialties
Functional Training
Other Personal Trainers at PCCW Tower