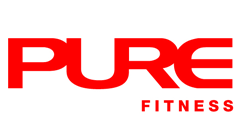 Raj has always been very active in sports. He came in Hong Kong when he was just a teenager. Due to the Young energetic and full of positive vibes, he tried to get in the Hong Kong National Cricket Team. After trying for few years, he realised that he wasn't physically fit enough to take his career to next level. During the process of making himself more fit, he got in love with weight lifting and functional exercise. During the process, he injured myself lots of time then he realised he should seek for more professional help! Instead of hiring PT, Raj studied about personal training and it all got started.
Qualification Highlights:
Kettlebell instructor Certification
Certified Personal Trainer, National Academy of Sports Medicine (NASM)
Corrective Exercise Specialist, National Academy of Sports Medicine (NASM)
CPR & AED
Trigger Point Foam Rolling
Certified Power Plate Trainer
Advanced Functional Anatomy And Biomechanics, Soma
Advanced Program Design, Soma
Final Thought
It's not just about how u look. How u feel is more important!
What Rajendra Trains
Endurance Sport (running/triathlon etc)
Metabolic Specialist (weight loss/gain)
Prehab / Post Injury
Speed, Agility, Quickness
Weightlifting
Other Personal Trainers at Pure South - The Pulse