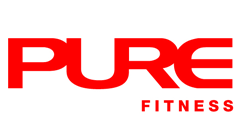 Anna worked as an interpreter in various industries in Tokyo, then at United Nations HQ in New York. Later on, she worked in investment banks on Wall Street, worked as an IT professional in Tokyo, then became a Pilates instructor in Hong Kong.
Anna decided to follow her Pilates passion as she realised that the method improved her sciatica and alleviated her back pain after long hours in the office. Pilates helps to tone the muscles, especially around the midsection/core. It shapes the body to provide a leaner silhouette and improves posture/flexibility. Pilates can also help to build strength in preparation for other vigorous sports and minimises sports injury. With such multiple benefits, Anna invites you to come on board for a Pilates journey to find your happier self and be the best you can be!
Qualification Highlights:
Certified Pilates Instructor, Polestar Pilates in Studio/Comprehensive programme
Certified Instructor, Xtend Barre
Certified Personal Trainer, PTA Global
Certified Wine Specialist (CWS) in Japan, Sommelier Association (JSA)
Certified Specialist of Wine (CSW), Society of Wine Educations (SWE)
Final Thought:
"If at the age of 30 you are stiff and out of shape, you are old. If at 60 you are supple and strong then you are young."
"In 10 sessions, you feel better, 20 sessions you look better, 30 sessions you have a completely new body."
By Joseph Pilates
Let's enjoy the moving meditation of Pilates together.
Anna's Other Specialties
Reformer and Mat Pilates
Other Personal Trainers at Kinwick Centre - Soho