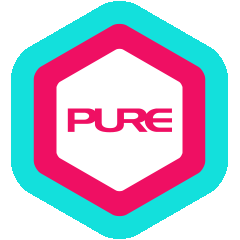 Nesta started her fitness career doing pole dancing, an athletic combination of dancing and acrobatics that required her to understand the importance of fitness and nutrition. This not only piqued her interest in her physique and strength, but it also gave her the confidence to overcome obstacles in everyday life.
She began weight training back in 2008, developing strong fundamentals that were applicable to her hobby of pole dancing. Nesta fell in love with her training and acquired increasing knowledge of different training methods to help bring her clients closer to their goals.
Nesta enjoys creating fun and exciting sessions for her clients, helping them physically and mentally alleviate stress and 'escape' from daily pressures.

Qualification Highlights:
Certificate Stretch Trainer, AASFP
Fat Loss Specialization, Australian Strength Performance
First Aid Certified, Hong Kong St. John Ambulance Qualification
Certificate Personal Trainer – NASM
Anatomy Stretching – NASM
Upper Body Mobility & Movement Certification – Level 1(Agatus)
Lower Body Mobility & Movement Certification – Level 1(Agatus)
Qualified TRX (STC) Trainer

Final Thought
Arriving at one goal is the starting point to another.
What Nesta Trains
Metabolic Specialist (weight loss/gain)
ProStretchRecovery
Nesta's Other Specialties
Strength development, muscle toning and fat loss
Other Personal Trainers at Lee Theatre